Asia Travel - 2023 Visitors Guide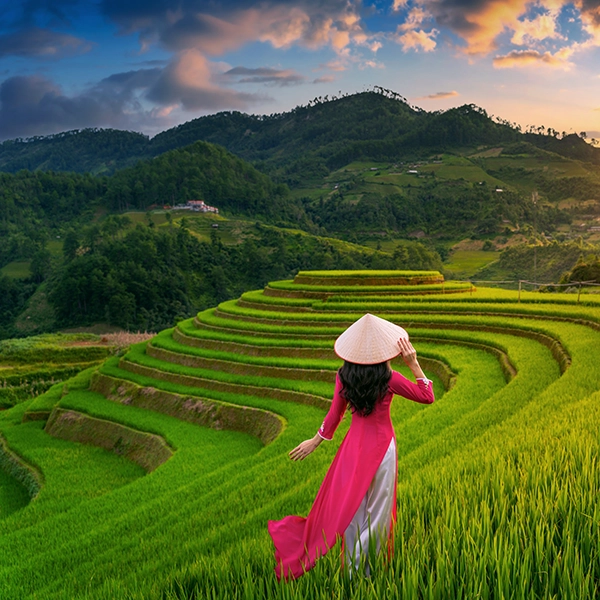 Asia is an incredibly diverse and beautiful continent that is home to some of the world's most incredible sights, cultures and experiences. Traveling to this vast continent is an adventure that is sure to leave you with lifelong memories.
Whether you're looking for a beach paradise in Thailand, a cultural experience in India, or a history-filled journey in China, Asia travel has something for everyone. With its vast size, there are countless destinations and activities to choose from, making it hard to narrow down your choices.
When planning your trip to Asia, start by deciding on the type of experience you're looking for. Do you want to explore bustling cities and sample delicious cuisine, or would you rather take it slow and relax in a remote beach destination? Each country offers a unique experience and the possibilities are endless.
Once you've chosen your destination, it's time to start researching. Make sure to look into visa requirements, accommodations, and transportation to ensure a smooth and enjoyable trip. This will save you from any last-minute headaches and give you an idea of what to expect.
When traveling in Asia, it's important to stay alert and aware of your surroundings. Research the cultural norms and laws to make sure you're following the rules and not offending anyone. It's also important to be mindful of scams and pickpocketing in crowded areas. Be sure to always carry a map and contact information in case of emergency.
When it comes to budgeting for your trip, Asia can be surprisingly affordable. Many countries such as Thailand, India, and Vietnam offer good value for money and are great places to explore on a budget. Look into hostels and public transportation to help you save money.
No matter where you go, be sure to take time to explore and appreciate the wonders of Asia. Whether it's observing the bustling markets of Bangkok, taking a boat ride on the Ganges in India, or discovering ancient temples in Cambodia, Asia is an incredible place to travel. With its unique culture, incredible scenery, and welcoming people, Asia is sure to be an unforgettable experience.
Things To Do In Tokyo
An Electric Introduction to Things To Do In Tokyo Tokyo, the bustling capital city of Japan, is a perfect fusion of tradition and modernity. With its towering skyscrapers, electronic billboards, and seemingly endless marketplaces, it's no surprise that Tokyo has become one of the most popular tourist destinations in the world. If you're planning a trip to this vibrant city, it's time to explore a variety of experiences that Tokyo has to offer. Tokyo is home to numerous exciting attractions, including the Asakusa district, where you can visit the ancient Sensoji Temple and catch a glimpse of traditional Japanese heritage. The famous Tsukiji Fish Market, where you can witness the amusing tuna auctions and indulge in fresh sushi, is a must-visit for food enthusiasts. The city boasts impressive architectural feats like the Tokyo Skytree, with its unparalleled 360-degree views, and the intricate Meiji Shrine, both attracting millions of visitors each year. You can also immerse yourself in the hustle and bustle of Shibuya Crossing, one of the world's most famous pedestrian scramble intersections, or escape to the tranquil beauty of Shinjuku Gyoen National Garden. For pop culture fanatics, the quirky and unique world of Akihabara, Tokyo's electronic district, is a treasure trove of anime, manga, and video game merchandise. Additionally, Tokyo Disneyland and DisneySea offer unforgettable amusement park adventures for families and friends. There are countless things to do in Tokyo, and this metropolis will surely leave you in awe. Are you ready to embark on your Tokyo adventure?
Things To Do In Kyoto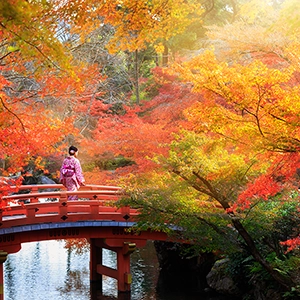 Scenic view of Kyoto city with traditional Japanese architecture and beautiful nature surrounding the area.
Discover the ancient allure of Kyoto, the breathtaking city that blends centuries-old wonders with modern marvels. As the historical and cultural heart of Japan, Kyoto offers a myriad of unforgettable experiences, making it a paradise for travelers seeking an authentic taste of Japanese tradition, cuisine, and architecture. With countless temples, shrines, palaces, and gardens, the city immerses visitors in a captivating world of beauty and history. Here is just a small taste of the remarkable things to do in Kyoto.
Step into the tranquility of Kinkaku-ji, the Golden Pavilion, as you marvel at its shimmering beauty, before wandering through the lush bamboo groves of Arashiyama as the sunlight filters through the tall, swaying stalks. Be mesmerized by the simplicity of the Zen rock garden at Ryoan-ji, as you attempt to unravel its mysterious placement of rocks while contemplating the passing of time. Embrace Kyoto's culinary scene by indulging in a seasonally-inspired kaiseki dinner or exploring the bustling Nishiki Market with its unique local delights.
No trip to Kyoto would be complete without experiencing the timeless charm of the city's geisha district, Gion. Immerse yourself in a world where kimono-clad beauties reveal the secrets of Japan's time-honored arts and entertainment. A visit to Kyoto offers an endless wellspring of wonder and enchantment, bound to leave a lasting impression on your soul.