North America Travel - 2023 Visitors Guide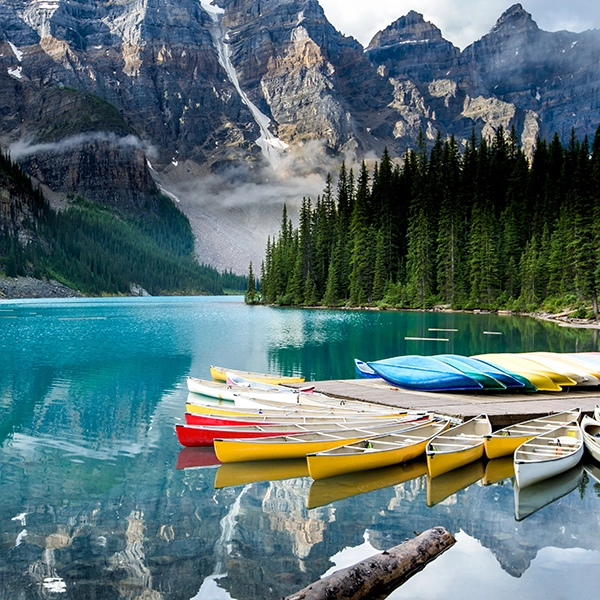 Traveling across North America is an unforgettable experience that can be enjoyed by the young and the old alike. From the wild and untamed beauty of Alaska to the bustling city life of New York, North America has something to offer for everyone. Whether you are looking for a relaxing beach vacation or an adrenaline-filled adventure, North America has something for you.
Alaska is a destination that offers a unique, unspoiled wilderness experience. Its rugged coastline, wild forests, and majestic mountain ranges create a landscape like no other. Visitors can explore the backcountry by kayak or canoe, hike up to a glacier, or take a boat tour to spot wildlife such as bears and whales. In wintertime, skiing and snowboarding are popular activities, and Alaska is home to some of the best powder in the world.
Canada is an incredibly diverse country that offers a variety of activities and landscapes. The west coast of Canada is known for its stunning mountain ranges, lush forests, and picturesque lakes, while the east coast is home to vibrant cities and charming towns. Nature lovers can explore the incredible national parks, while foodies will love the diverse culinary scene. For a truly unique experience, visit the northern territories of Yukon, Northwest Territories, and Nunavut.
Mexico is a popular destination for beach lovers, as it offers some of the most beautiful beaches in the world. Its vibrant culture and cuisine, as well as its ancient ruins and colonial cities, make it an ideal destination for history and culture buffs. Visitors can explore the vibrant cities, visit the colonial ruins, or take a boat tour of the pristine beaches.
The United States is home to many iconic cities, including New York City, San Francisco, Los Angeles, and Chicago. Whether you are looking for a bustling metropolis or a more relaxed atmosphere, the US has something for everyone. The east coast offers stunning beaches, historic cities, and charming towns, while the west coast is known for its beautiful landscapes and vibrant cities.
No matter where you travel in North America, you can be sure that you will have an unforgettable experience. From the rugged beauty of Alaska to the vibrant cities of the United States, North America is sure to provide you with plenty of opportunities to explore and have fun. Whether you are looking to relax on a beach or explore the backcountry, North America has something for everyone.