Canadian Museum Of Immigration At Pier 21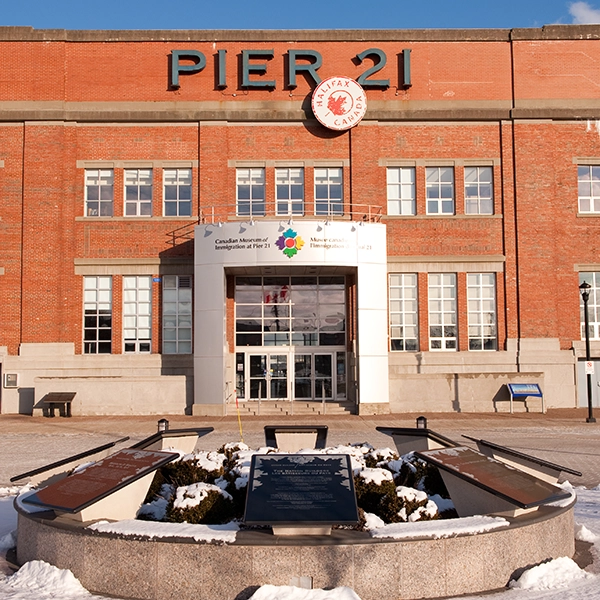 Introduction to the Canadian Museum of Immigration at Pier 21
The Canadian Museum of Immigration at Pier 21, located in Halifax, Nova Scotia, serves as a testament to the monumental role immigration has played in the development of Canada as we know it today. For over 150 years, immigration has shaped the cultural, social, and economic fabric of the nation. The museum, once an actual immigration processing facility, now stands as a symbol of the impact and importance that immigration continues to hold. It is a place of discovery and understanding, offering visitors a chance to learn about Canada's rich immigration history and explore their own personal connections to it.
The History of Pier 21
From 1928 to 1971, Pier 21 was the primary entry point for more than a million immigrants from around the world, as well as thousands of war brides and displaced persons. As one of Canada's two main ocean-going passenger terminals, it filled the role that places such as Ellis Island in the United States had played, acting as a gateway to a new life for countless hopeful individuals, families, and refugees looking for safety and opportunity.
The complex originally consisted of two vast Ocean Liner Terminals and the Immigration Annex Building, which housed multiple facilities critical to the immigration process: medical exam stations, railway ticket offices, offices where identification papers were presented, and a telecommunications hub. On June 29, 1948, the Canadian National Railway Company introduced the new passenger terminal and Immigration Annex, an impressive and modern facility featuring an elegant blending of Georgian and Art Deco architecture.
The decision to close the port in 1971 led to the site being largely abandoned, leaving it at risk of being lost to history. However, a passionate group of citizens dedicated to preserving the legacy of Pier 21 banded together in the 1990s, forming the Pier 21 Society. Their tireless efforts paid off, and in 1999, the facility reopened as the Pier 21 Immigration Museum. In June 2011, the federal government recognized Pier 21 as a national museum, solidifying its importance not only as a historic site but also as a place of reflection and learning.
Exploring the Museum
The Canadian Museum of Immigration at Pier 21 showcases a variety of exhibits that provide a comprehensive look at the immigration process and the many diverse cultures that make up the tapestry of Canadian society. Some of the permanent exhibits include the following:
The Journey to Canada:
This immersive exhibit provides firsthand accounts from passengers who arrived at Pier 21, documenting the experiences of immigrants, refugees, war brides, and even Canadian military personnel. Through photographs, oral histories, and interactive displays, visitors can trace the steps of these individuals and gain a deeper understanding of their journeys to Canada.
The Scotiabank Family History Centre:
A vital resource for anyone interested in genealogy, this research center allows visitors to trace their own family heritage, search for relatives, and uncover lost connections. Skilled archivists are on hand to assist with research and guide guests through the vast collection of historic records, ship manifests, and passenger lists.
Canadian Immigration Hall of Fame:
This exhibit highlights some of the most remarkable individuals who have made significant contributions to Canadian society after arriving at Pier 21. From politicians and athletes to artists and philanthropists, these stories prove that anyone, regardless of their background or origin, can achieve great things in their adopted homeland.
Events and Programs
In addition to its exhibits, the Canadian Museum of Immigration at Pier 21 hosts numerous events, workshops, and educational programs throughout the year. These events focus on various topics related to immigration and multiculturalism, offering opportunities to engage with and learn from different communities and cultures. Some examples of events and programs include film screenings, panel discussions, artist talks, and even participatory cooking classes that explore the customs, flavors, and ingredients that diverse cultures bring to the Canadian culinary landscape.
For educators, the museum also provides a range of curriculum-linked resources that can be used in the classroom to supplement in-person visits. These resources are designed to help students gain a better understanding of the role of immigration in shaping Canadian history, identity, and values.
Legacy and Significance of Pier 21
The Canadian Museum of Immigration at Pier 21 serves as a meeting point between past and present, a place where personal stories come to life and the complex history of immigration can be better understood. In a time where immigration remains a pressing global issue, the museum stands as a poignant reminder of the resilience and courage of those who embarked on the arduous journey to Canada in search of a new beginning.
Pier 21 remains a symbol of hope and opportunity, a place where dreams were realized and continues to inspire new generations of Canadians to celebrate the diversity that defines and strengthens the nation. It offers a vital opportunity for engagement, reflection, and learning, as visitors from all walks of life, can come to appreciate the many contributions immigrants have made and continue to make to the Canadian story.